Procon is entrusted with key construction activities involving pre-commissioning, contract administration, pre-construction studies, construction site management, HSE management & others, meeting all the safety and quality standards within the agreed budget & time schedule of the project. We facilitate the mobilization of skilled construction teams as well as advanced methodologies for construction projects at diverse locations all around the world. Our years of experience in managing culturally diverse workforce as well as extensive knowledge of construction management enable us to deliver projects to customer satisfaction and the highest standards in Safety and Quality. We provide hands-on approach to managing both small and large construction projects, from conducting feasibility study to the completion of the job. Our pre-construction activities include detailed cost estimation, scheduling, logistics evaluation, clean energy engineering & design support, pre-construction mock-up and exploratory services, and constructability study such as plot plan review, heavy-lift study & value engineering analysis.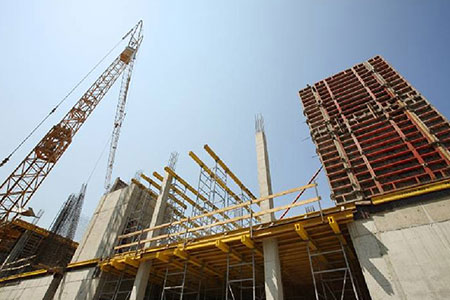 To kick-off the construction phase, we set up temporary storage facilities, secure the site, develop a materials and handling plan, field material management and warehousing, field QA/QC management, commissioning & training, and safely procure materials from our global resources of contractors and subcontractors. Our dedicated project managers and staff implement the plan and manage day-to-day construction activities.
Procon Advantage
We bring a variety of construction expertise to every project. Our construction team of construction managers, project controllers, engineers, and specialty inspectors have proven experience and provide their expert inputs into infrastructure scope, with the sole aim to optimize construction activities and save the cost during all project phases.We have global resources ready for deployment anywhere in the world for construction projects. So, we engage & employ local resources, which saves time & cost as well as provide performance benefits.Safety Excellence is our core value. 'Safety First' is embedded in our company culture. On every job site, the safety of our employees, subcontractors, and clients comes before anything else. We never compromise safety, and implement health, safety and environment (HSE) program on every project at every key stage, from design throughout the project life cycle. This helps our clients to complete all construction tasks in a safely and environment-friendly way.